From alcohol-free drinks to meat alternatives and 'healthy' meat, Shrewd Food looks at health food trends for 2020 and, yes, it's more plant-based foods than ever.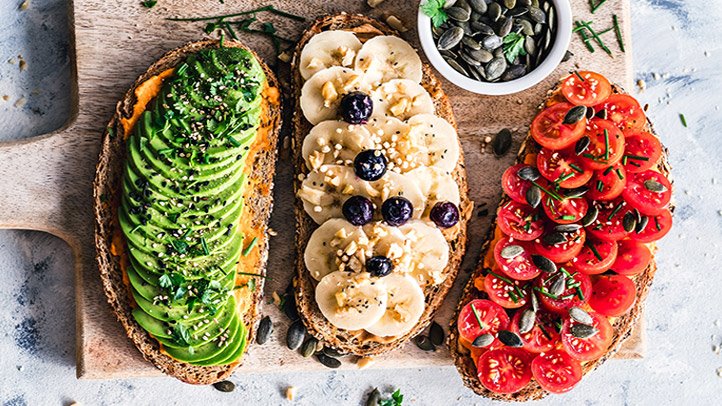 PLANT-BASED FOODS
Plant-based foods will become even more popular in 2020 because eating more plants is good for your health and the planet, claims The Daily Mail. Happily, South African supermarkets have kept pace with this trend and are stocking all kinds of plant-based foods, meat alternatives and healthy snacks – and the choice will become even more varied this year. Already you can buy crisps made from dried veggies, lentils, quinoa and beetroot in local supermarkets. Now there are even chips made from sauerkraut, cabbage and sea vegetables on sale at Faithful-to-Nature, an on-line eco-friendly store. Who knows what you can buy this year! While this might sound exciting, remember it doesn't necessarily mean they are healthier as they are highly processed foods. The Daily Mail suggests consumers should choose options that use only whole food plant ingredients and that are not genetically modified. So, focus more on veggies in thair natural state as well as fruit, beans and legumes, nuts seeds and wholegrains.

ALCOHOL-FREE DRINKS
Not designed to get the party going, but at least everyone will feel righteous – and you will get home safely, and probably earlier. Whether you call them mocktails, zero-proof or spirit-free drinks, non-alcoholic beverages are becoming a staple at bars and restaurants. Expect to see even more zero-proof drinks as hops-infused sparkling waters and alternatives to liquors meant to be used with a mixer (such as botanical-infused faux gin) continue to pop up everywhere.
ALTERNATIVE BUTTERS
We all know and love almond, peanut and macadamia butters. But this year look out for watermelon seed butter (yes, really) and pumpkin seed butter. Good for you and of appeal to those on keto and vegan diets. Faithful-To-Nature offers pecan/macadamia nut butter, cinnamon/macadamia nut butter, a chocolate/macadamia nut butter, cashew nut butter (also a caramel salted version), raw cacao butter, as well as soya butter. From www.faithful-to-nature.co.za. Alas, no watermelon butter as yet. As for tahini butter, it's available almost everywhere. It's made from sesame seeds.
ALTERNATIVE SUGARS
Items like pomegranate molasses and sweet potato nectar could be a new healthy – and chemical-free-way – for people to sweeten their baked goods and other foods next year, without having to use cane sugar or artificial sugar alternatives. I discovered pomegranate molasses on Faithful-to-Nature's website, along with coconut blossom sugar, palm syrup, date syrup and agave syrup, but no luck with sweet potato nectar yet.
ALTERNATIVE GRAINS
Like butternut, quinoa has became a ubiquitous part of everyone's diet, despite it tasting of nothing much. Now we are looking for more variety this year. There is spelt (an ancient wheat, which can also be a flour), millet, bulgur and teff – see below under flour – and now farro. Farro is a food composed of the grains of certain wheat species, sold dried, and boiled in water. It's often used as an ingredient in salads, soups, and other dishes. There is also freekeh, made from green durum wheat. It has a low GI and has heart-healthy nutrients. Whole-grain freekeh is a good source of fibre and ideal for those with diabetes. It's used like quinoa or couscous. Founder Foods at Shop 6, 2 Village road, Kloof has an excellent selection of whole foods. It includes ancient grains, flours, beans, edible seeds, dried fruit and much more. Browse their online shop on https://founderfoods.co.za or visit the shop in Kloof.
STONE-GROUND/ALTERNATIVE FLOURS
Stone-ground flours are thought to be more nutritionally sound because they contain wheatgerm and bran. Incidentally, these are the parts that also have more flavour. Stone-ground flour is also preferred by many bakers and natural food advocates because of its texture, its sweet and nutty flavour, and the belief that it's nutritionally superior and that it has a better baking quality than steel-roller-milled flour.
But alternative flours will become more trendy in 2020 as more people try diets that reject wheat flour – like going gluten-free or paleo – and consumers try to "boost their bake" with more protein and fibre. As a result, Amazon's Whole Foods, an on-line store, predicts a mix of new flours for 2020. Like more interesting fruit and vegetable flours (such as banana!) and cauliflower flour sold in bulk in baking aisles.
There is also millet, bulgur and teff (an incredibly healthy gluten-free flour made from an ancient seed from Ethiopia and Eritrea). Amazon Whole Foods also predicts more packaged goods – such as chips and snack foods – being made with alternative flours like Tigernut (a gluten-free root vegetable) and seed flour.
There are several stone-ground flour options available in both mainstream shops and health shops – nothing fancy like banana flour, though. Try Health on Broadway at 10A Swapo road, Broadway; EarthMother Organic at 155 Helen Joseph Road, Glenwood (entrance is actually in Bulwer Road); The Glenwood Bakery at 398 Esther Roberts Road, Glenwood; and finally House of Bravo at 295 Florida Road, another wholefood and organic shop.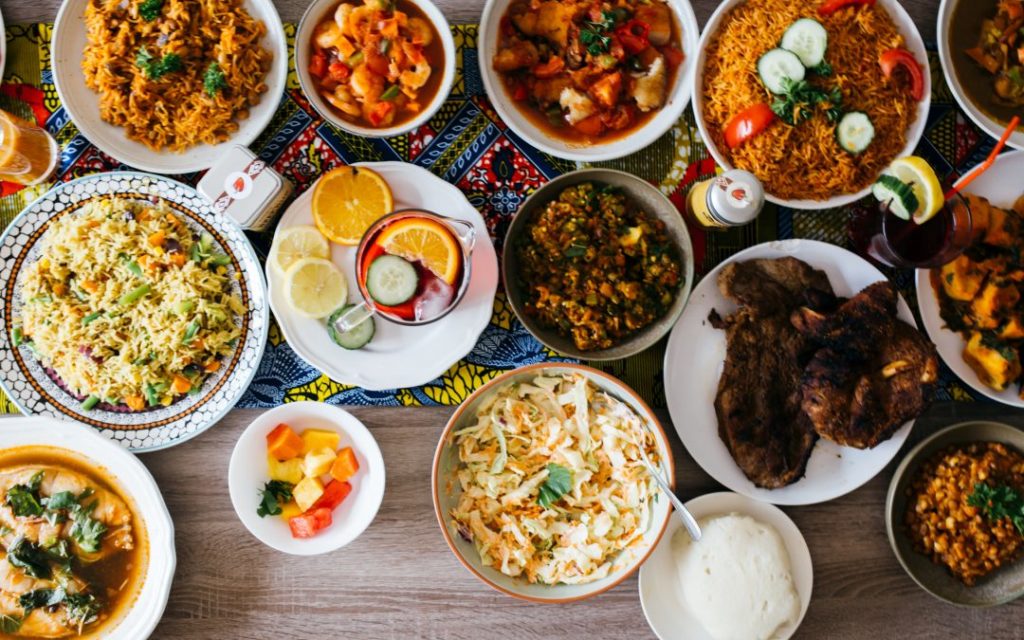 WEST AFRICAN FOODS
″Traditional West African flavours are popping up everywhere in food and in beverages," according to Amazon Whole Foods, "with many brands looking to this region for its 'superfoods', which are said to boost health and longevity. Tomatoes, onions and chili peppers are a common base for many West African dishes, with peanuts, ginger and lemongrass all common additions." The trend also means that moringa, a plant known for its health benefits (which is grown in KwaZulu Natal, in fact), and tamarind may be used more in 2020. The grocer also predicts the increased use of West African cereal grains, including sorghum, fonio (a cultivated grass), teff and millet.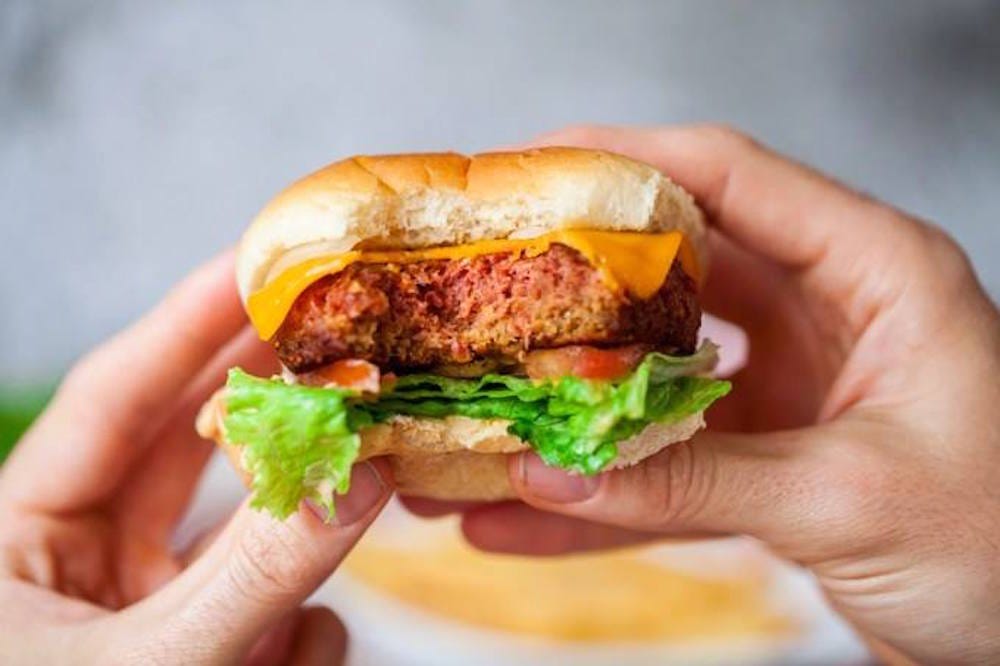 PLANT- BASED FOODS NOT ONLY MADE FROM SOYA
In 2020, the trendiest brands are slowing down on soy, which has traditionally dominated the plant-based protein space. Instead of soya, Amazon Whole Foods says brands will use grains, mung beans, hempseed, pumpkin, avocado, watermelon seed and golden chlorella, which is a type of algae. Some of these products can "mimic the textures of yogurt and other dairy products," says Whole Foods. Over the last year our favourite supermarkets have been stocking all kinds of new plant-based foods and meat alternatives, without using soya. For instance there's the much lauded and delicious meat alternative. Beyond Meat; namely Beyond Meat burgers and Beyond Meat sausages. They're made from pea protein isolate, expeller-pressed canola oil, refined coconut oil, rice protein and other natural flavours, including apple extract and beet juice. As said above, this doesn't actually mean its healthier, as they are highly processed.
RETHINKING THE KIDS' MENU
Millennial parents are raising a generation of little foodies. Amazon Whole Foods staff members report they frequently see kids reaching for California Rolls alongside their parents at the sushi bar and they're not the only ones taking note of young adventurous eaters. Restaurants and food brands are upgrading old-school kids' menus to include things like non-crumbed salmon fish sticks, organic chicken nuggets, pastas made from alternative flours and more. (I personally would like to see the end of chicken nuggets or chicken strips and chips, so ubiquitous on kiddies' menus in South Africa). Local restaurants need to get with the programme and offer kids something more interesting – and nourishing.
HEALTHY MEATS
Butchers and meat brands won't be left out of the 'plant-based' craze in 2020. Amazon Whole Foods says. "But they're not going vegetarian." They predict meat that is "better for customers and for the planet" will rise in popularity this year, adding plant-based ingredients to meat products.
SUSTAINABLE & REGENERATIVE AGRICULTURE
Regenerative Agriculture was the buzzword of 2019. In keeping with the eco-friendly movement, consumers and retailers want to know who is producing their food and how it's being produced. This means a continued preference for farmers with a holistic attitude to farming that includes focusing on soil regeneration and biodiversity as farmers, scientists and consumers continue to pay attention to how land use could improve the environment and fight climate change. Expect to see more brands using regenerative practices, says Whole Foods.
Regenerative Agriculture is a system of farming principles and practices that increases biodiversity, enriches soils, improves watersheds, and enhances ecosystem services. It's guided by four principles: improving soil and water systems, making holistic decisions, developing reciprocal relationships between stakeholders and continually growing and evolving farms and communities.