A CLEAN SWEEP
The focus of food should be about flavour, says Mathew Armbruster, (pictured below), the new Executive Head Chef at The Chefs' Table in Umhlanga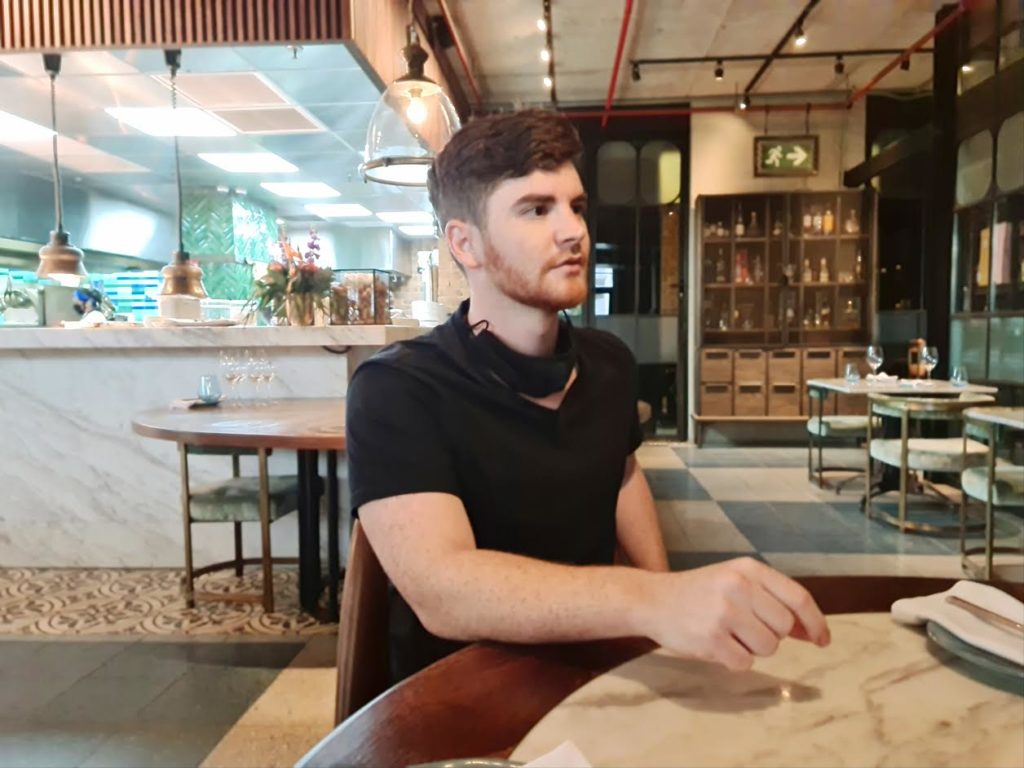 THERE'S an ad flighted regularly on TV, which ends with someone saying earnestly, "They're not just changing some things, they're changing everything.
Which is exactly what The Chef's Table's new Excutive Head Chef ,Mathew (one-t) Armbruster, did when he took over their kitchen. He changed the entire menu. Not just some things.
And he did it in a handful of days when the lockdown level changed to three and The Chefs' Table's owners decided to open its doors a few days later.
I'm pleased. That he changed the menu that is. Although I'm just as delighted that the Umhlanga restaurant reopened its doors. These are challenging times for restaurants and all too many have been forced to shut their doors. So, that the Chefs' Table and others which have reopened their doors, is not only exhibiting a fighting spirit, but showing confidence that the industry will recover.
Mathew was born in Santa Monica, USA, of a South African mother of Italian extraction and an American father. The family moved to South Africa when Mathew was two. He considers himself fully South African, having spent most of his life in Durban and at school at Crawford College, La Lucia.
When he was 19 and contemplating a career in the kitchen, he first approached Marcelle Roberts of Café 1999/Unity Bar, asking if he could do a stint in her kitchen. She agreed. He was instantly hooked.
I can't rightly say "and the rest is history", because Mathew is only 27 and still in the process of making history. But it's a good start.
He studied cooking at the Auguste Escoffier School of Culinary Arts in Boulder, Colorado.
"It was a very hands-on training", says Mathew, "with an hour a day of lectures and seven hours of cooking. The most important thing we did each day was sit down at the table, eat and critique."
The style of cooking, obviously, was basic French traditional, which is pretty much the foundation of all cooking, he says.
During his time at the school he thoroughly enjoyed a stint working on a farm, doing basic farm work, "We also had to catch a chicken, kill it on our own, pluck and gut it.
" It was eye-opening. I didn't enjoy killing it, though" he says.
He enjoys eating game meat, he adds, admitting that he has hunted. "But I'm no hunter", he insists.
After graduating from Escoffier he worked in several restaurants in America, going from salad station to grill, from a mom and pop Irish tavern serving pizzas to the best steak house in Denver, Colorado, which also offered a wide selection of seafood.
"But then I felt I needed to come home," says Mathew, whose mother lives in Durban. I'm a bit of a mummy's boy he admits. His father has since returned to America and lives in Colorado.
His first job back home was Executive Sous Chef at The Chefs' Table. Then it was off to work as Executive Head Chef at Hartford House in the Midlands, where the "novelty of the position", attracted him. He enjoyed it and put in serious effort to make it work.
But he missed city life and when the incumbent EHC, Kayla-Ann Osborn, who set up The Chefs' Table's kitchen when the restaurant opened, headed for other pastures, he took up her position in August.
Hers were halcyon days. A kitchen that numbered 15 staffers, a popular fine-dining eatery with a reputation for cutting-edge food and diners with money to indulge their palates. It was The Place to be seen – and eat.
Now there are nine staffers. Like all those which closed during the first part of lockdown, Chefs' Table is having to rebuild it's client base. Not only is there less money around, but customers are still nervy about dining out. At least now that lockdown level one has been introduced, late night eating is possible.
He enjoys the intimacy of Chef's Table's open kitchen concept, where the kitchen is the visual heart of the eatery. And he's also excited about the idea of producing food that is different and exciting.
But it must also be delicious too, he insists.
I tell him what I think about the previous regime's menu. It didn't change often enough, could be both brilliant and disappointing, and offered too few alternatives for those who didn't eat red meat – or any meat, for that matter.
"I like to change menus as much as possible but not continuously. If you chop and change too much there is lots of wastage," he responds.
He describes himself as averagely happy with the the new menu, seeing it as a work in progress. He's also less concerned about creating cutting-edge food and more focused on achieving delicious flavours.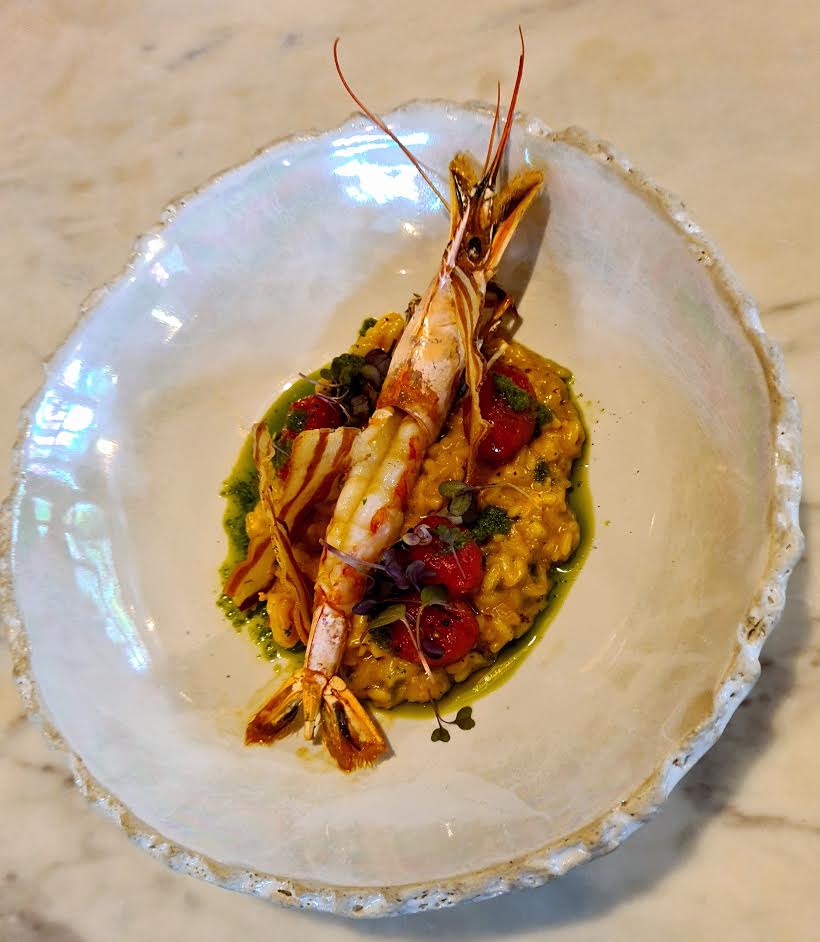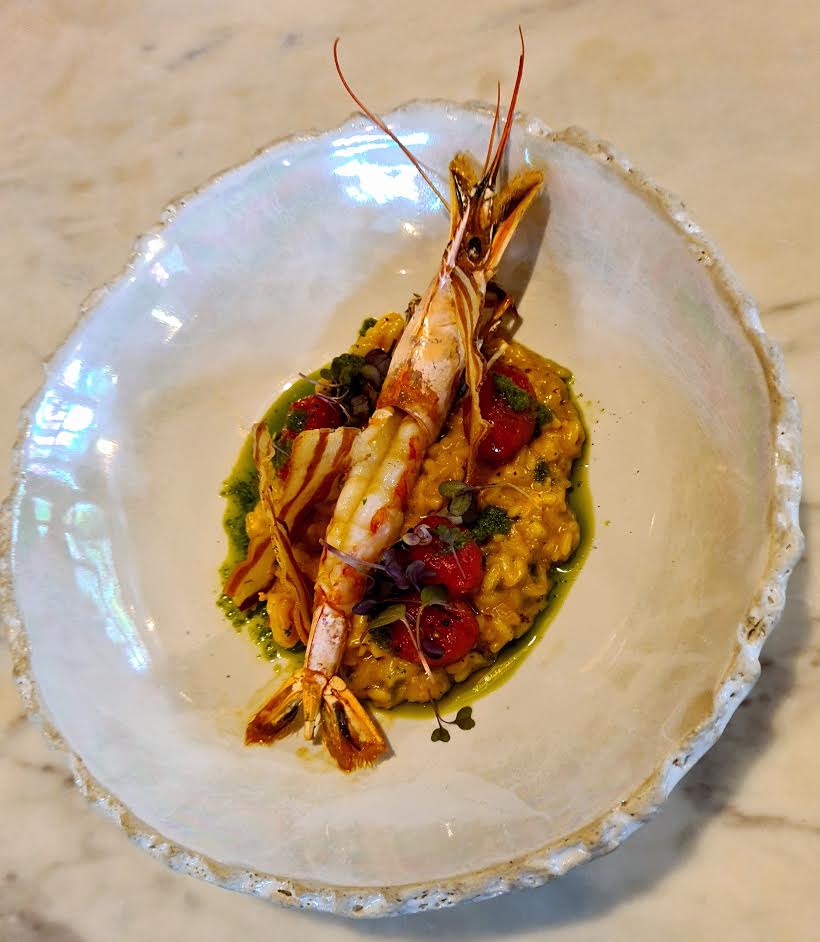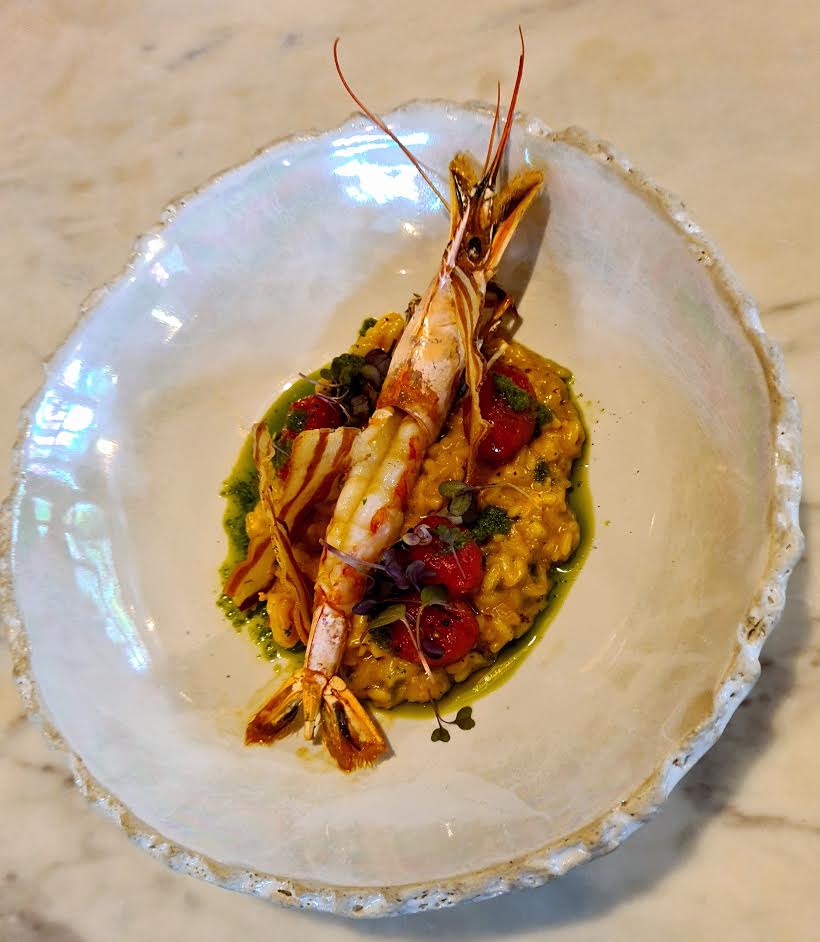 Mathew has also introduced a separate vegan menu with four starters and three mains, and a vegetarian menu with five starters and three mains.
He also enjoys producing tasting menus which, he says, "it's a great way to showcase the food and the philosophy behind it."
He's also introduced a ladies lunch menu, which is two courses (off the main menu) plus either a glass of wine or gin, for R189.
Mathew is a self-contained young man, socially and physically. And there's a seriousness and determination about him that makes me believe he will succeed in anything he turns his hand to. As for his food, it's fabulous. Adventurous and delicious. Who could ask for more!


Mathew's requirement
s
for good food

Seasonal
Favour-focused
Respecting the integrity of the ingredients
Multi-Seasonal
Well-presented
Inspired by local produce
French-influenced.