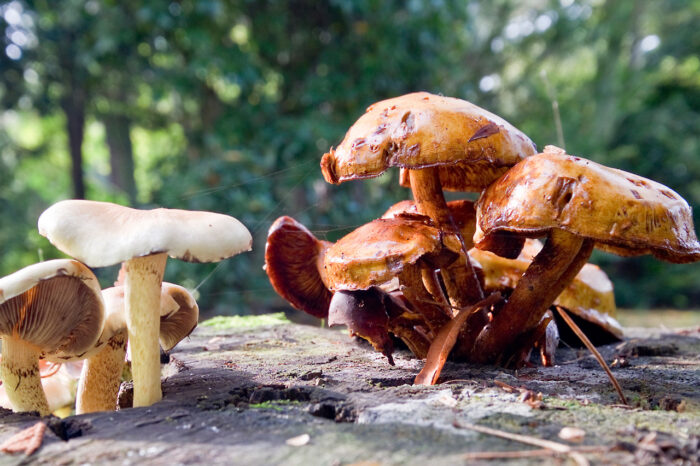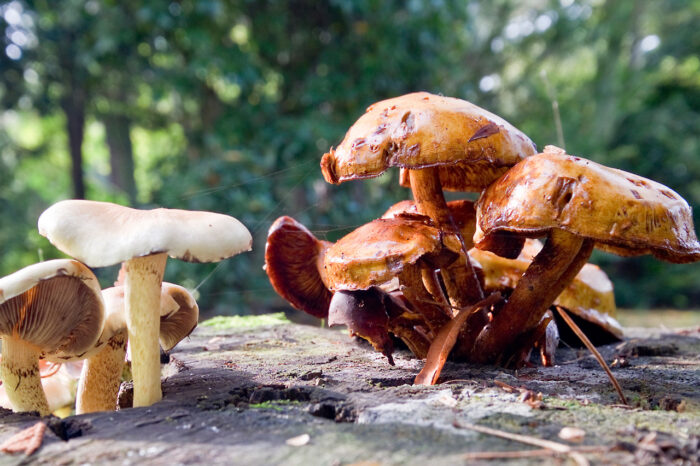 From Hibiscus flowers topping the flavour hit parade, the surge of fake and lab-grown meat and gin-flavoured food, to more robot servers, CBD wine and doggy menus becoming the norm, it's all happening in 2022. Hopefully. Ingrid Shevlin reports.

WE SURVIVED the covid pandemic with the help of home cooking, home delivery services, takeaways, baking our own bread and not forgetting the initial obsession with baking banana bread. We've gorged on comfort food, made a commitent to healthier eating, started and prematurally ended diets, shared recipes online, joined the Ottolenghi-inspired housewives cooking page on Facebook – and now we are totally over it. We long for a return to the lifestyle we used to have. But that's gone forever, dear friends. We live in a new world now. A new norm. One that is still seeing many, many restaurants closing down but also new and innovative ways of operating from those that survived. We've seen the point of local is lekker when it comes to produce (low carbon footprint and all that) the point of growing our own vegetables and herbs where possible and never, ever taking anything for granted again. But humans are resiliant and so is the food industry. This year we can look forward to ……
NB: Copy sourced from international publications. My comments are in italics

Ingredient of the year : Mushroooms
Flavour of the year: Hibiscus
Vibe of the year: Kind and patient.
Drink of the year: cocktails –

Mushrooms: Out of all the trendy products mushrooms are likely to gain the most popularity with consumers. From oyster mushrooms masquerading as scallops to looking beyond button mushrooms, foodies are looking for a meaty umami flavor without the calorie load. Also more people are looking for healthy meat replacements that taste delicious. In 2022, we can expect to see an increase in recipes that call on mushrooms to replace meats.

Flavour of the year: Yuzu has its fans, but the even money is on hibiscus, which is adding its crimson hue and tart, earthy flavor to everything from cocktails and sodas to crudos and yogurt.
(I didn't even know hibiscus flowers were edible, but read this ….. "Although mostly grown for ornamental purposes, hibiscus is also well known for its culinary and medicinal applications. You can eat the flower straight from the plant, but it is usually used for tea, relishes, jam or salads.)

The Rise of Robusta. (According to the New York Times, robusta is a bitter, heavily caffeinated bean that is less expensive and easier to cultivate than arabica, thee world's most popular coffee (arabica is also more senstive to climate-change). Robusta is the predominant bean grown in Vietnam.

Candy: 2022 will see the rise of nostalgic childhood favorites from China (White Rabbit candy and haw flakes) and South Korea (the honeycomb-like treat ppopgi, aka dalgona candy and Apollo straws) will find their way into shopping carts and recipes for desserts and drinks.
(Sun Sun Asian Market at 63 Adelaide Thambo Drive, Durban North, has a huge selection of Asian foods. Check them out)

Sugar and Swice: Mash-ups like "swicy" and "swalty" will join the linguistic mania that brought us nicknames like char coot and Cae sal (charcuterie and Caesar salad, that is). The new phraseology reflects an even wider embrace of flavour fusions that marry savoury spices and heat with sweetness. Nene, a South Korean-based fried chicken chain has just starting to move into the international food arena. It has even named a sauce swicy. Its flavour profile mirrors what would happen if gochujang and ketchup had a baby.
(Check out the Crazy Korean at 7 Swapo Road, Durban North, opposite 17 Ennisdale Drive, for their swicy flavours)

Plant-based vs lab-grown meat: Meat grown in laboratories from animal cells is on its way to winning federal approval in America sometime in 2022. And chickens will be one of the first products to become available. But plant-based chicken from companies like Impossible Foods and Beyond Meat have already hit the market, so the challenge will be which version, substitute or laboratory-grown, will become more popular

And other plant-based substitutes: Recently, some brands have made serious strides in creating seafood made of plants, too. Zeastar, a Dutch brand that makes realistic meat, fish, and cheese substitutes, came out with a "salmon" and "tuna" sashimi, MyEats (world's first whole-cut, "meatless" protein food brand) released a mushroom bacon that looks too real, and Good Foods launched a plant-based buffalo dip. We even saw Gordon Ramsey make vegan bacon on TikTok. 2022 should bring even more plant-based "meat" and "seafood" products to life (so to speak!).
(Although local plant-based food producers, Fry's, have been producing battered prawn-style pieces and golden crispy fish-style fillets for years).

Meal kits: After nearly two years of dealing with a global pandemic, consumers are tired of making food, meal planning, cleaning up messes. Enter the resurgence of meal kits, more sophisticated and better-tasting ready-made meals from a variety of outlets, food subscription boxes, and enhanced and easier-to-navigate online grocery shopping. Retailers are partnering with recipe sites, meal kit companies are partnering with chefs and and food brands are producing needs-specific meals, as in for performance eaters (sportsmen).
(During lockdown the family experimented successfully with UCook, a Cape Town-based company which offers meal kits using ethically-sourced ingredients and recipes. They also offer Craft Meals, which are ready made and flash frozen.. The quality and flavours of their meal kits were excellent and their side vegetable dishes were especially innovative and delicious. Not all the meals were quick to prepare though, but a small quibble. Click onto ucook.co.za).

Seaweed makes a statement The prediction? Farmed kelp will move beyond dashi and the menus at high-end restaurants and will be found in everyday foods like pasta and salsa. And we can expect that other sea crops like zostera marina, dulse, mankai duckweed, and kelp will be "hailed for their nutritional credentials".

Sunflower butter: We all know butter alternatives like cashew butter and almond butter, but one substitute growing in popularity, particularly in the world of ice cream, is sunflower seed butter. Ben & Jerry's released four non-dairy ice-cream flavours this year made with sunflower seed butter: Creme Brulée Cookie, Change The Whirled, "Milk" & Cookies, and Mint Chocolate Cookie. And we know they have more non-dairy options with the sunflower stuff on the way. Whole Foods is also on the sunflower butter train, with a Fix & Fogg Oaty Nut butter that is predicted to become all the 2022 rage.
(Faithful to Nature, a South African-based online heath store is already selling Nanuki Sunflower Seed Butter, which can aid your digestion and boost your immune system. A locally-producted product it contains no palm oil or any artificial additives and preservatives.)

Potato and blended milk: The first thing that comes to mind when hearing about a milk made from potatoes might be "yuck" But this new nondairy milk, made from boiled potatoes and the water they're cooked in, has already gained some traction in 2021, and the food company DUG now sells a potato-based milk in some parts of Europe and China. Expect it to be the new kid on block in coffee shops. Blended milks will continue rising in popularity as products are created to taste more like regular cow's milk. Oat as an ingredient is definitely here to stay – think Pea & Oat milk as well as other alternatives.

Umami: Umami paste: Pronounced "oo-maa-mee", the ingredient is known as the fifth taste after sweet, bitter, salty and sour, adding extra depth to broths, soups, stir-fries and any other everyday meal – plus it's vegan. Waitrose UK predicts umami to be one of the biggest food trends in 2022, reporting a 17 per cent increase in sales of their signature umami paste in comparison to 2019. But umami incorporates the moreish, savoury flavours found in soy sauce, parmesan and stocks.
( Difficult to find umami paste on shop sheleves locally, but I note that Faithful to Nature sells a Japanese umami paste with ginger – buy online only).

Island Food: Caribbean and island food is set to be a big trend for 2022. A recent survey by Mintel found that Caribbean food now comes just under the four super popular world foods (Chinese, Indian, Mexican and Thai food). Caribbean culture, in general, is having a moment right now and set to continue with Jamaica celebrating 60 years of independence this year .

Cakes, glorious cakes: Home baking is likely to make a triumphant return as consumers turn to homemade bread, Victoria sponge cakes and homemade lemonade – thanks largely to shows like The Great Big British Bake Off, and local versions. This trend will be all about nostalgia with a 2022 edge. Pinterest is also expecting baking to take centre stage this year, but in a much louder way, as keen bakers look to challenge themselves with statement bakes. Searches for "gravity-defying cake ideas" surged by more than 70 per cent in 2021, "bubble cake ideas" by 55 per cent, and "3D cake ideas" by 60 per cent
(3603 Restaurant in Gillitts and the Glenwood Bakery both serve their own homemade lemon cordial which can be mixed with water, soda water or lemonade. In the case of the bakery they sell bottles of it. Delicious and cooling in summer).

Gin-infused food: Yum, this sounds like our kind of foodie movement. It's gin, but in your supper. Hijingo, the multi-sensory bingo experience in London, have just added gin-infused food to their menu. Think Drunken Mushrooms, GinCured Duck Breast, Crab croquettes with a G&T blood orange gel. What's not to like.

Oat milk chocolate: As more and more shoppers search for plant-based products, this chocolate alternative arrives on the scene. Ocado's Confectionary Buying Manager, Keith Clydesdale commented: "We're already seeing a rise in demand for oat milk chocolate, which combines an oat milk base with single-origin cocoa. "Earlier this summer, we introduced HiP vegan-friendly oat milk chocolate to our plant-powered line up on Ocado.com, an online supermarket. The Salted Caramel, Cookies No Cream and Salty Pretzel flavours have been a real hit with shoppers, and we expect this will be a growing trend moving into 2022."

Salad dressings are back: Classic salad dressings are officially fancy again. Chef Fredo Nogueira, Executive Chef of acclaimed bars and restaurants Cane & Table and Cure (UK), says we should all be looking out for Caesar variations, green goddess, ranch, and more old favourites in 2022. Bye-bye virgin olive oil, hello yummy old-school dressings
A Buffet of other bites: Beyond the big trends are a long menu of smaller ones: the growing popularity of Koji bacon, the Chinese spirit baijiu and the noodle soup laksa. Jollof rice (a West African dish) will appear on menus and in the frozen-foods section. Seeds will muscle in on nuts as an alternative protein source, in products like butters and ice creams. And look for a burst of new interest in animal-free cheese, potato milk, moringa, high tea and olives.

RESTAURANTS
Restaurant Evolution: Restaurants have been hit hard over the past two years. First with shutdowns and fewer diners, supply chain issues and higher food costs. These challenging conditions are pushing forward initiatives like robotic kitchens, ghost kitchens, smaller menus, more focused menus, outdoor seating, and even unmanned vending machines. Expect fewer days open and reservations to be more common – and not just for fine dining. This has also brought new life to a trend from several years ago: food truck parks. Everyone gets to choose their favorite style of food and restaurant operators are able to specialize with less labor and less overhead.

More robots servers: 2021 brought the dawn of robot servers, bus bots, delvivery drivers and butchers, but we think soon enough, robots could be cooking your eggs and waffles at the hotel breakfast bar. Robots bring automation to the dining experience, which could result in a faster and more consistent product… so it's not all spooky and sci-fi!

Ghost kitchens: A ghost kitchen is a restaurant kitchen set up to cook and prepare food only for delivery, meaning you can't just walk in and take a seat, and you can't pick up either. Euromoniter, a market research company, suggests the industry could reach a whopping trillion dollar value (yes, that's with a t) in the next decade. .

Smaller menus: Because of supply chain issues and just general pandemic madness, we've seen restaurants really pare down their menus, and we think the trend this is here to stay for a while longer. Honestly, it makes sense when a restaurant's menu has fewer options that are done really well. Less choices equates to better food!

DRINKS:
Bottled cocktails: 2020 led people to take time to recreate their fave happy sundowner at home. Now, people are looking for the work to be done
for them. We think an increase in canned or bottled cocktails will bring 2022 a buzz.
People are looking for a cocktail that's already made, actually tastes good, and can be brought to a friend's house or the park without lugging an orange peeler, too..

Non-alcoholic beverages: We aren't just talking about an uninspired mocktail (we are looking at you vodka soda, minus the vodka), but delicious drinks that were fully designed to have no ABV. Loads of people are abstaining from alcohol permanently or just trying it on for weekdays, and 2022 is the year for them. We've already seen companies like Betty Buzz market towards this very crowd, and with the pandemic happy hour finding its end, people are spending less time drinking and more time searching for an alternative.
CBD Wine: Yep, it's a thing! According to Ocado's Trends of the Year report, wine infused with CBD (cannabis) is set to be one of 2022's biggest food trends. Researchers have predicted that the market for CBD could almost double over the next two years, as benefits for CBD infused foods and drinks ride the wave of popularity. COVID-19 influenced the specific uses that are currently trending – like stress relief and immunity-boosting, according to market research firm Mintel.

FINALLY ….. A doggy welcome
Ever heard of a pandemic puppy? It seems like everyone has one, and they all have separation anxiety after nearly two years of constant contact. Dogs are trailing their owners anywhere they go, restaurants included, and many establishments have responded by allowing dogs to accompany owners specifically at outdoor dining spots. Yep, 2022 is looking like a year of waggy tails. .
** Thanks to the Independent on Saturday which published last week a list of dog-friendly eateries, I can reveal that …….
Galley Beach Bar in Ballito has a full-on doggy menu that includes Pawsome Snacks (chopped up banger) and Hound Dog Haven (rump steak).
Surf Riders Café in South Beach has a selection of doggy snacks that include a frothy milk-like drink topped with a chicken and bacon biscuit called Poochino.
The Bike and Bean on North Beach says their doggy cappuccino is a firm favourite, Circus Circus, also on North Beach, is another that offers dog friendly facilities.
The popular Rox Cafè by the Lifesaving club on uMhlanga's promenade, offers dog bowls and free biscuits. A popular doggie treat is a puppaccino
Mary and Jo's coffee shop in the village offers a range of dog friendly-treats, while at the other end of the scale, the five-star Oyster Box Hotel is happy to entertain your pooch on the Terrace, with a menu that even includes Woof Waffles.
Foam coffee shop in eMdloti is another canine haven, while the village's famed Sandbar will happily allow Fido to join you for cocktails.
Durban's vegan restaurants, too, are pet friendly. Oh My Soul Cafè, in Durban North welcomes pets as does Conscious Café in Gillitts
**** Sources: Blue Book, delish.com, New York Times, Hello magazine, Independent UK, Pinterest, Independent on Saturday