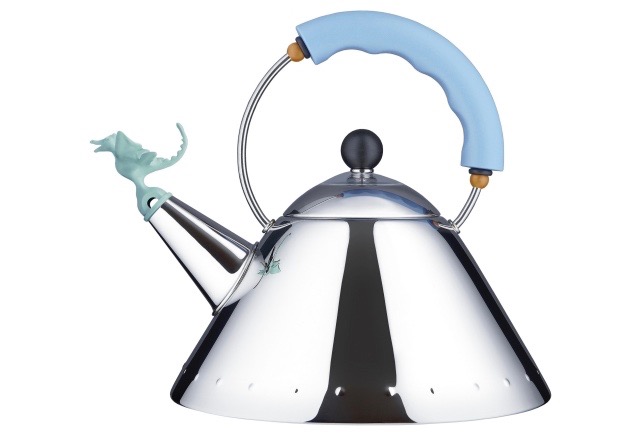 Affordable (mostly) gifts for Christmas for the foodie in your life.
My heart has long yearned for an Alessi electric cordless kettle, but its R4 599 price tag has put it far out of my reach – and no one seems prepared to buy it for me for Christmas. Boo hoo. (The  kettle featured above is the stove kettle; the cordless kettle looks the same except it has a base.)
But there are many other kitchen gadgets that are as quirky as the bird kettle, but considerably cheaper. Happily. And they would make great Christmas gifts. I browsed through www.yuppiechef.co.za to come up up with a selection of potential gifts that won't make a hole in your pocket. Below this are also suggestions sourced from the Live'In store in La Lucia.
Peace Basket, R299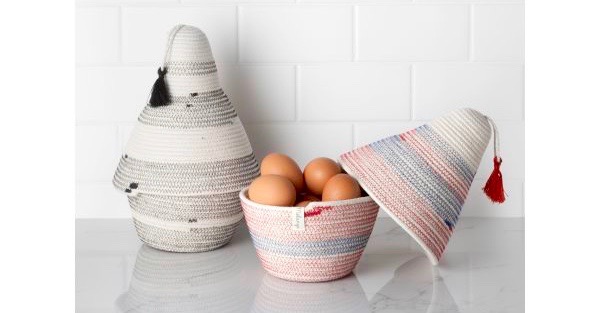 Manufactured by Mia Mélange, these baskets are 100% handmade in South Africa, using local material. Yay. The baskets were inspired by the iconic Rwandan basket, the Agaseke, used for centuries to carry and preserve. The baskets have since come to represent a symbol of peace after the 1994 genocide in Rwanda. They are perfect for storing garlic, whole spices and eggs. Range also includes bowls. Dimensions: H 26cm x D 16cm.
Handled Belly Baskets, R489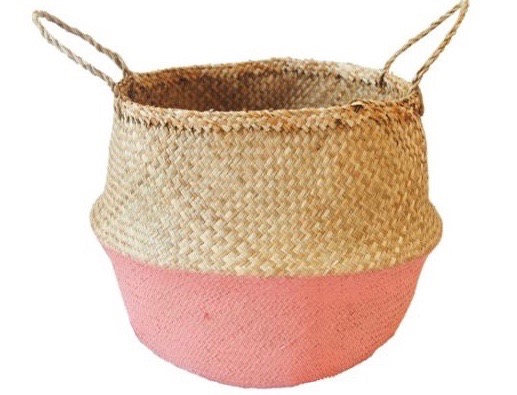 The baskets are produced by Simply Home, which aims to offer contemporary home decor bespoke items, which are ethically sourced. These natural seagrass belly basket are great for adding functional storage decor to the home. Ethically sourced and free trade, they are made by artisans in Vietnam. They come in various colour combinations. Love their simplicity. Dimensions: W 42cm x H 36-40cm .
 Buddy Moulded Wall Hooks, set of 3, R319.00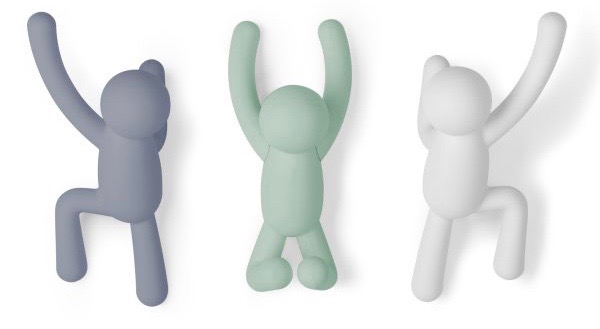 The Umbra range of kitchen, bathroom and home accessories is all about bold, quirky designs, taking functional decor to a whole new level.  I love their quirky wall hooks, each of which holds up to 2.26kg. Mounting hardware included.
Salt Slab, R269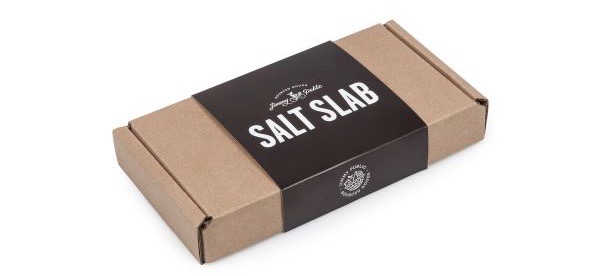 Just recently Shrewd Food posted an article on how to cook steak on a slat slab. Now, Yuppie chef offers this Pure Himalayan salt slab, which you can heat to up to 250°C or freeze to -20°C.  Naturally anti-microbial, it's completely safe to cook and serve food on. Moisture in the food encourages the salt to evaporate and season the food, while also imparting trace minerals.  Perfect for cooking on the stove, braai, or oven. Also good for freezing and serving cold food. Dimensions: L 20cm x W 10cm x H 3cm
Hummingbird Sugar Ladle, R149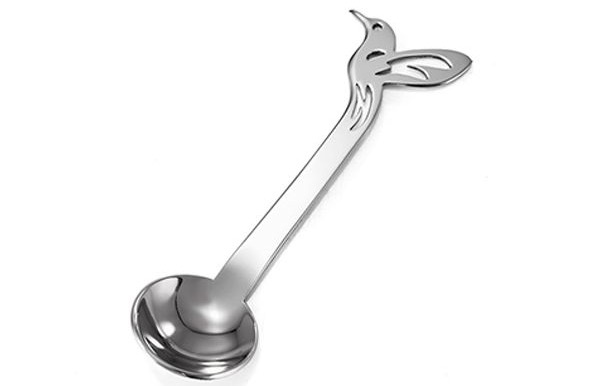 I'm not generally a fan of Carrol Boyes's range of  kitchen and dining room accessories, but I love this sugar ladle with hummingbird detail in a delicate laser cut design. It's made in stainless steel so will last for generations.
Rabbit Storage Jar, R289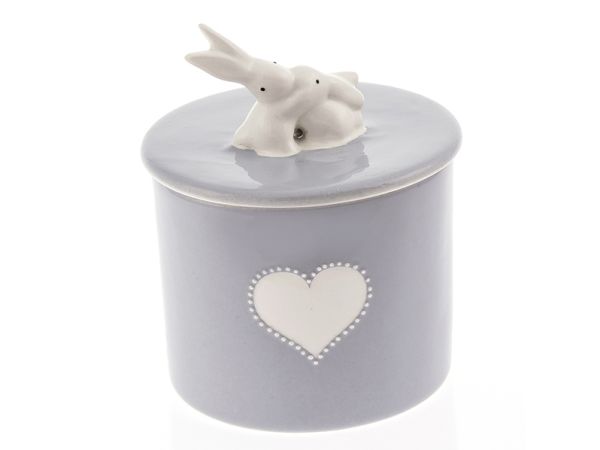 Have a soft spot for bunnies – not sure why as we once had a bunny pet and it was a right pain.  Perhaps this ceramic alternative is a good substitute. Manufactured by Urchin Art, it's handmade and manufactured in Cape Town. It's fired at a high temperature to ensure durability and is perfect for storing biscuits, rusks and crunchies. Height: 16cm
AVAILABLE FROM LIV'IN STORE IN LA LUCIA MALL
Liv'in is a store in La Lucia Mall which stocks kitchen, tableware, wine and baking accessories. It's my all-time favourite place to shop. With its range of international quality brands, it's an Aladin's cave for the foodie.  These are some of the things I spotted there. They also have an excellent range of wine accessories if that's your interest. Not mine though. Prices range from accessible to expensive. Can also be bought online from www.livinstore.com
WMF Childs Set 6-pc Winnie the Pooh, R995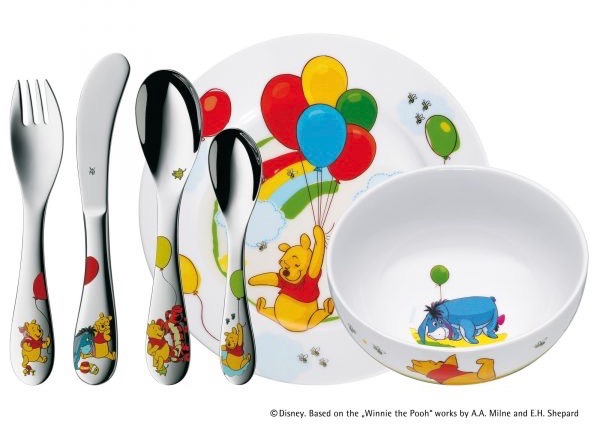 Perhaps having a new grand child inspired my delight in this six piece set of  Winnie the Pooh crockery and cutlery aimed at the little ones. In terms of its shape, the cutlery reflects the bear's character in that "the cuddly" handles are comfortable to hold."  Good quality combined with good design makes this the perfect gift for the adored child in your life.
Riedel Magnum Ultra Decanter, R2 695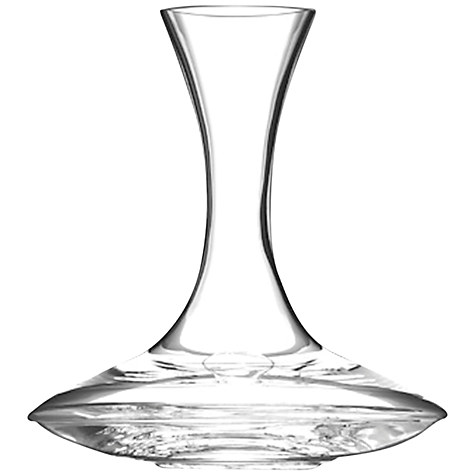 I love glass and I love beautiful shapes and this Riedel decanter fulfils both criteria. It's made in Austria by the world's most renowned wineglass maker, Riedel Crystal, which was founded in 1756. This classic decanter is blown from 24 percent lead crystal. It is magnum size (1-1/2 liters), and ideal for one or two bottles of red wine. Expensive, but beautiful and something that will last forever.
Alessi Bunny and Carrot Kitchen Roll Holder, R995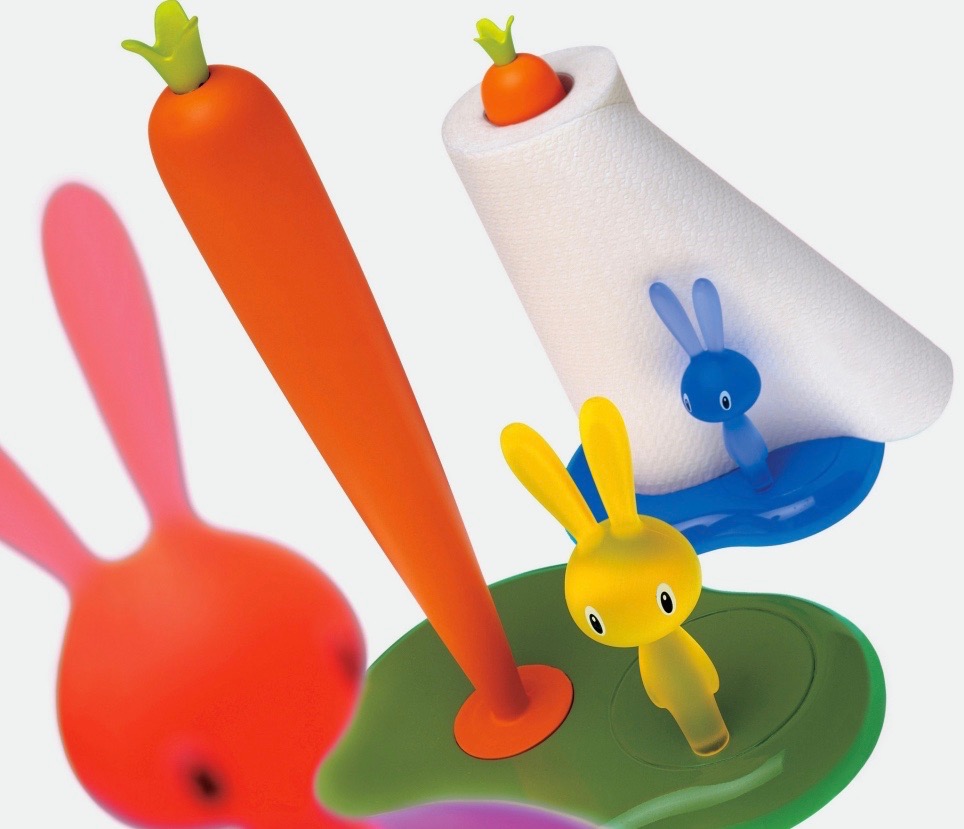 Love all things Alessi. Sadly, most of their products and way too expensive for me, but this kitchen
roll holder in thermoplastic resin, is relatively affordable and so quirky it makes you laugh by just looking at it. It's definitely for the person who has everything.
Riedel 'O' Martini Glass, R455 (for two I presume)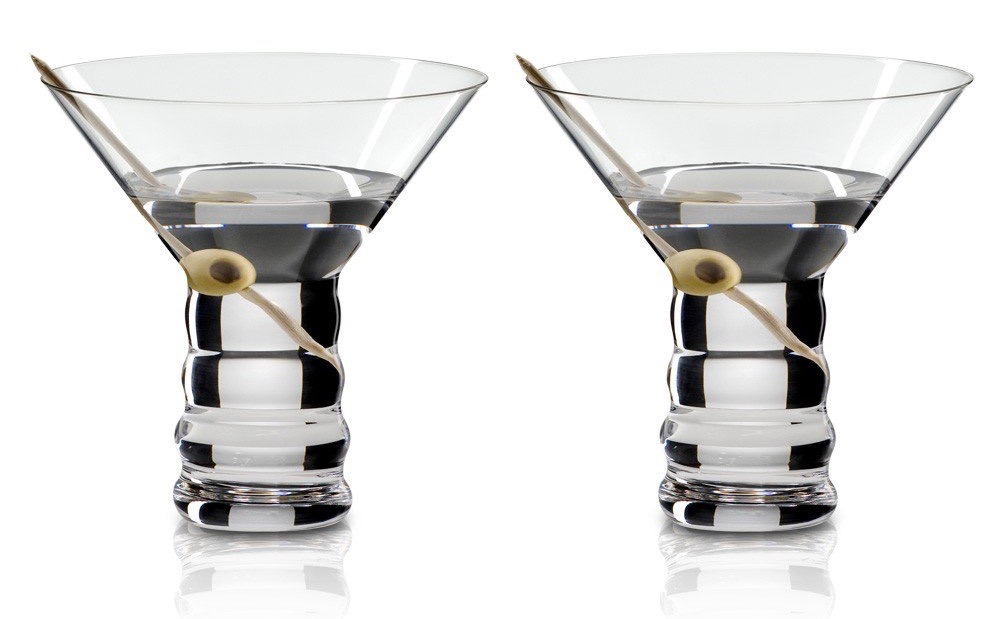 Stylish, and elegant and a beautiful design, this Martini glass makes a statement about drinking in style. It's non-lead too. Love them.
Kitchen Craft Food Huggers, set of 4 for R299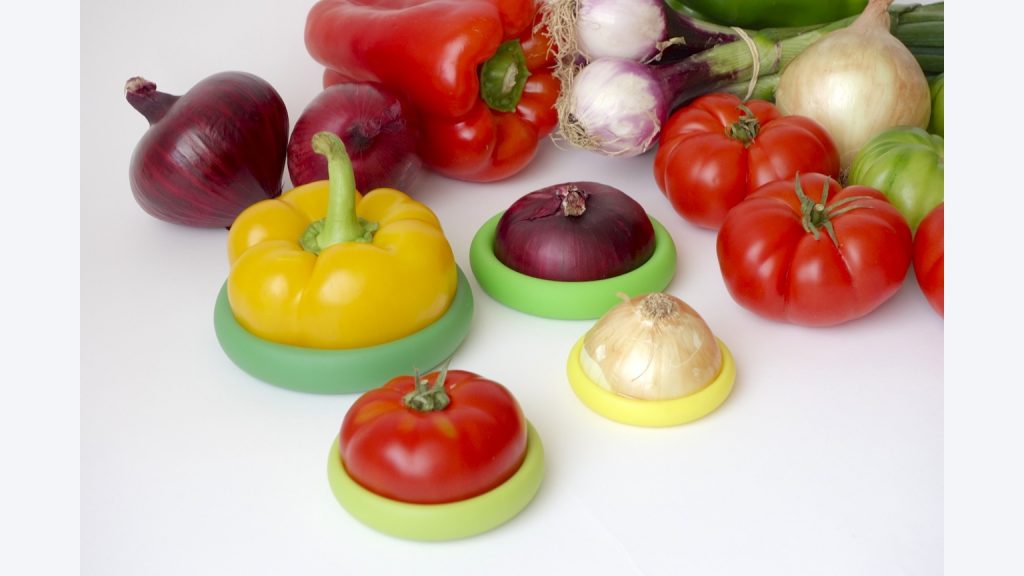 What a splendid idea … keeping cut fruit and veg fresher for longer. A range of stretchable silicone covers that prolong the life of cut or opened produce. Keeping things fresh means less waste and more taste. Ideal Christmas stocking gift. There is also one for avocados.
– All information on products sourced from websites including Live'In and Yuppie Chef.